About Us
Reid Limpert, President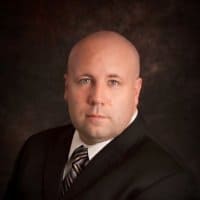 Reid Limpert founded Tax Reduction Concierge in January 2011 after establishing his career with two worldwide financial firms. In his stint with the second of those two firms, he was tasked with the duty of gathering high-end specialty resources to help build and integrate the firm's insurance/investment division within the footprint of their regional banking division.
This allowed him to build relationships and affiliations with specialty groups that provide the highest level of tax and wealth planning to successful business owners. After the firm chose to exit the US market, Reid formed TRC to fully utilize his extensive array of knowledge and resources for the benefit of successful business owners across the country.
See Reid's profile on LinkedIn
Erica Bennett, VP Marketing
Erica's diverse background has really defined who she is as VP of Marketing with Tax Reduction Concierge. Over the course of her 20+ year professional career she has focused on stand-out customer service, previously as a Mortgage Broker, Property Manager, and Bilingual Translator. Erica prides herself on her ability to make great relationships with her peers as well as clients. Through the years she has been able to implement all of her diverse skills into her position at TRC. Erica resides in the Charlotte, NC area, with her two children and two dogs.
Why Us
We provide a customized path for each client based upon their priorities and existing business structure. Our solutions are 100% turn-key, so that your current operations are unaffected. Our strategies are scalable so the volume can be turned up or down depending on the revenue/profit growth trend of your business. Our service is never-ending. Every client has access to our President's cell phone so that questions that arise can be addressed day, night, or weekend.
Schedule a Webinar Today To Learn More